Our Kirk Session and Minister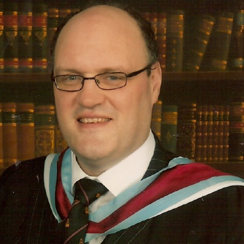 According to the Presbyterian system which we find in the New Testament, Ruling Elders are elected by the congregation and, along with the Teaching Elder or Minister, comprise the Kirk Session which is the spiritual leadership of our church. The Minister has particular responsibility for preaching the Word of God and for teaching within the congregation. Teaching and Ruling Elders are together responsible for pastoral among the congregation.
Mark Wilson has been Minister at Poyntzpass and at our sister congregations of Cremore and Fourtowns since 2011. He is married to Lara, a Vet, and they have four young children. Before coming to Poyntzpass he studied at QUB, in Aberdeen and at Union Theological College. Mark is always glad to speak to you and is available on 028 38318158. His email address is belfastconfetti@googlemail.com
2 Timothy 3:16-17 ESV
"All Scripture is breathed out by God and profitable for teaching, for reproof, for correction, and for training in righteousness, that the man of God may be complete, equipped for every good work."